ROCKJUMPER BIRDING TOURS
Travel with Rockjumper and discover more
Designed for birders and nature enthusiasts, Rockjumper tours are paced to best suit the destination and the goals of the specific tours. Some are designed to cover ground and maximize the number of bird species seen, while others are at a more relaxed pace and amplify a particular experience, be that other kinds of wildlife or enriching cultural aspects of an area. Tours like South Africa – Cape Wildflowers, Birding & Big Game or South Africa – Birds, Wine & Big Game, are about a lot more than just the birds. Of course, we see many birds on these tours including regional specialties and endemics, but the focus is broader and the pace more relaxed. Our Colombia – 1000 Birds Mega tour, on the other hand, is about trying to see as many birds as possible in an exceptionally bird-rich country. Nestled between these ends of the tour spectrum rest the balance of our tours, designed to maximize the experience without feeling rushed. We always make a point to include salient highlights in a region, be it the Taj Mahal and Tigers of India, Jaguars in Brazil, Lemurs in Madagascar, or the Sphinx and Pyramids of Egypt. We offer still more through our sister companies – Rockjumper Wildlife Tours, Out of Bounds Tours and Tau Anthropological Tours, and through Rockjumper's Tailor-made Tours too. Please contact us at: info@rockjumper.com
About a third of our business today, Rockjumper's Tailor-made Tours grow in popularity every year. Together with you, we custom design your trip, when you want and how you want it. Since Rockjumper's start in 1998 we've designed and run tours across the globe, and Tailor-made tours allow flexibility on pace and in incorporating other interests that are priorities, be it botany, wine, gastronomy, photography, hiking, culture, or some combination of these or others. Regardless of your interest, our tailor-made tours team offers unrivalled, friendly service and are extremely knowledgeable. Our Tailor-made Groups vary in size from single travelers and couples to small groups of 4 to 10 people, and we also work with conservation organizations to arrange destination events for members and supporters. You guide us on what you want (pace, luxury vs. budget, emphasis) and we create an unrivalled experience. Contact our team today. Please contact us at: tailormade@rockjumper.com
Central to our passion for wildlife is conservation, and right from our start in 1998, Rockjumper has supported bird conservations projects around the world. In 2006, we launched the Rockjumper Bird Conservation Fund, and today a minimum of $50 from each Rockjumper tour registration goes into the RBCF. Of course, ecotourism itself can be a great way to demonstrate a place's economic value. Through our Tailor-made Tours we offer Rockjumper Conservation Tours, and work with conservation organizations to highlight issues and wildlife in biodiverse hotspots around the globe. If you are involved with conservation and interested in learning more about Rockjumper Conservation please contact us at: conservation@rockjumper.com
ABOUT ROCKJUMPER BIRDING ADVENTURES
Experience The Ultimate Birding Tours
Rockjumper Birding Tours proudly offers quality birding adventures, expertly guided by our passionate and experienced professional tour leaders. Our 300 scheduled tours annually explore the world's prime birding areas, and our Tailor-made department can custom design your dream birding vacation. We seek to deliver the ultimate birding experience by ensuring our tours are seamlessly arranged, fun, educational and support conservation initiatives, and our tours are further enhanced by our unrivalled customer loyalty program.
Leader to Guest Ratio on Land Based Tours
Our leader to guest ratio is among the best in the industry. Some cruises are different, but typically our tours have about eight participants, providing RJ guests a personalized tour experience.
1 Leader : up to 8 guests

2 Leaders : 8 – 12 guests
Bird Tour Leaders
Rockjumper trip leaders are passionate nature enthusiasts, and accomplished tour coordinators who find genuine joy in sharing outdoor experiences with others. With expert staff spread across the globe, we provide only the best guides for the tour of your choice. If you wish to discover the world, see new birds, and have a ton of fun, roll with Rockjumper. Our leaders possess superb field skills, and take particular pride in being personable, professional, and dedicated to delivering a fun, educational, and unforgettable experience.
Tour Costs
Rockjumper briding tour prices and booking conditions represent excellent, perhaps unparalleled value. Though not always (but often) the least expensive, it is important to compare exactly what you are getting, especially when dealing with low cost or local operators.
Rockjumper guides are steeped in a strong guiding tradition
Expertly trained with the ability to orchestrate smooth and worry-free trips, while also providing a global context for the wildlife you see on tour. The service of a professional tour leader can make or break your vacation, especially in countries where even simple travel may present challenges. Our guides understand what you want from a tour experience.
An extraordinary percentage of our business is repeat business, and friends who return trip after trip, to explore the world and share it with like-minded colleagues and family. We feel so fortunate to work with you and we hope you'll take advantage of our customer loyalty programs. Together with the Rockjumper Go Club, which offers discounts on guaranteed departures, you can save a bundle when you travel.
Our office team is based across the globe with main headquarters in Mauritius and Hilton, South Africa where most of the team is based. The South African team is now working out of a new building designed specifically for Rockjumper Birding Tours, which runs nearly entirely using clean/green energy. We also have staff based in New Zealand, England, Ecuador and United States of America. Rockjumper office staff are exceptionally proficient at smoothly and expertly orchestrating the complex arrangements required for group travel in remote areas. Your questions are answered in a friendly and detailed manner and our online booking platform ensures that booking with us is a pleasure. We do our utmost to ensure all your requirements and requests are met; whether before, during or after your tour with us.
Taxonomy and Nomenclature
The taxonomy and nomenclature we use is based on the IOC World Bird List and accepted by almost all ornithological councils and authorities. The IOC list is more regularly updated and is generally regarded as more scientifically accurate than any other world list. Our checklists detail deviations by other major world lists and field guides, and we are happy to provide checklists in advance of your tour. Mammal, reptile, amphibian and botanical names follow the leading reference works for the region concerned.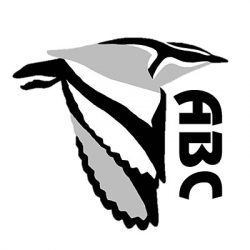 African Bird Club
Gold corporate sponsors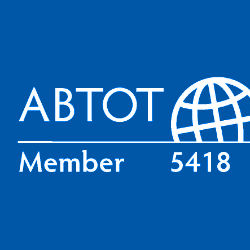 Association of Bonded Travel Organisers Trust Limited
UK clients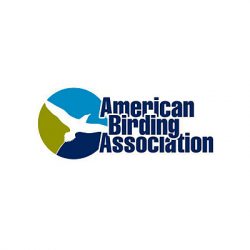 American Birding Association
Young birder camp sponsors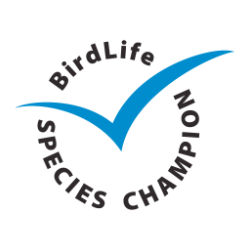 BirdLife International
Species champion for the White-winged Flufftail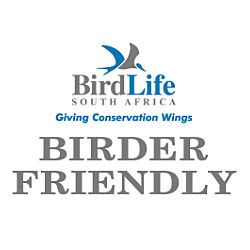 BirdLife South Africa
Corporate sponsor;
Middelpunt Wetland Fund;
Southern Bald Ibis monitoring programme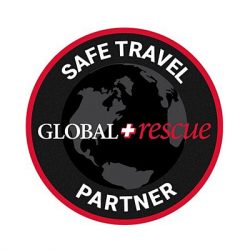 Global Rescue
Partner;
Medical and security memberships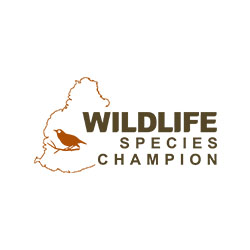 Mauritian Wildlife Foundation
Bronze-level Species Champion for the Olive White-eye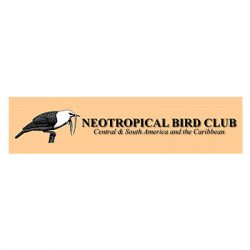 Neotropical Bird Club
Corporate supporter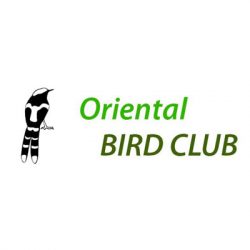 Oriental Bird Club
Corporate supporter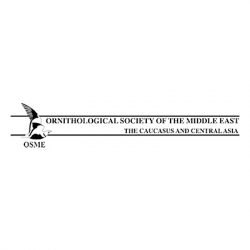 Ornithological Society of the Middle East
Corporate supporter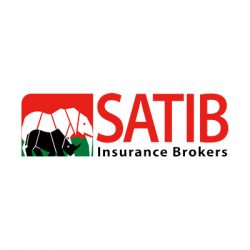 SATIB Insurance Brokers
We are insured by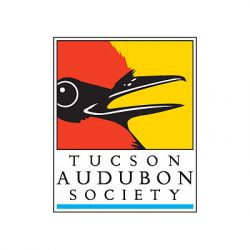 Tucson Audubon Society
Birds Benefit Business Alliance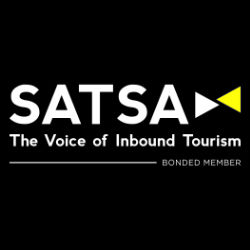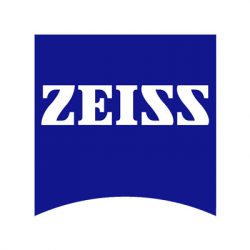 ABTOT
Important note for our UK clients
The Association of Bonded Travel Organisers Trust Limited (ABTOT) provides financial protection under The Package Travel and Linked Travel Arrangements Regulations 2018 for Rockjumper Birding Tours (Member 5418), and in the event of their insolvency, protection is provided for:
ABTOT cover provides for a refund in the event you have not yet travelled or repatriation if transportation was included in your package. Please note that bookings made outside the UK are only protected by ABTOT when purchased directly with Rockjumper Birding Tours.
In the unlikely event that you require assistance whilst abroad due to our financial failure, please call our 24/7 helpline on 01702 811397 and advise you are a customer of an ABTOT protected travel company.
You can access The Package Travel and Linked Travel Arrangements Regulations 2018 here: https://www.legislation.gov.uk/uksi/2018/634/contents/made
GBP bookings enjoy ABTOT cover and all other bookings covered by SATIB/SATSA.